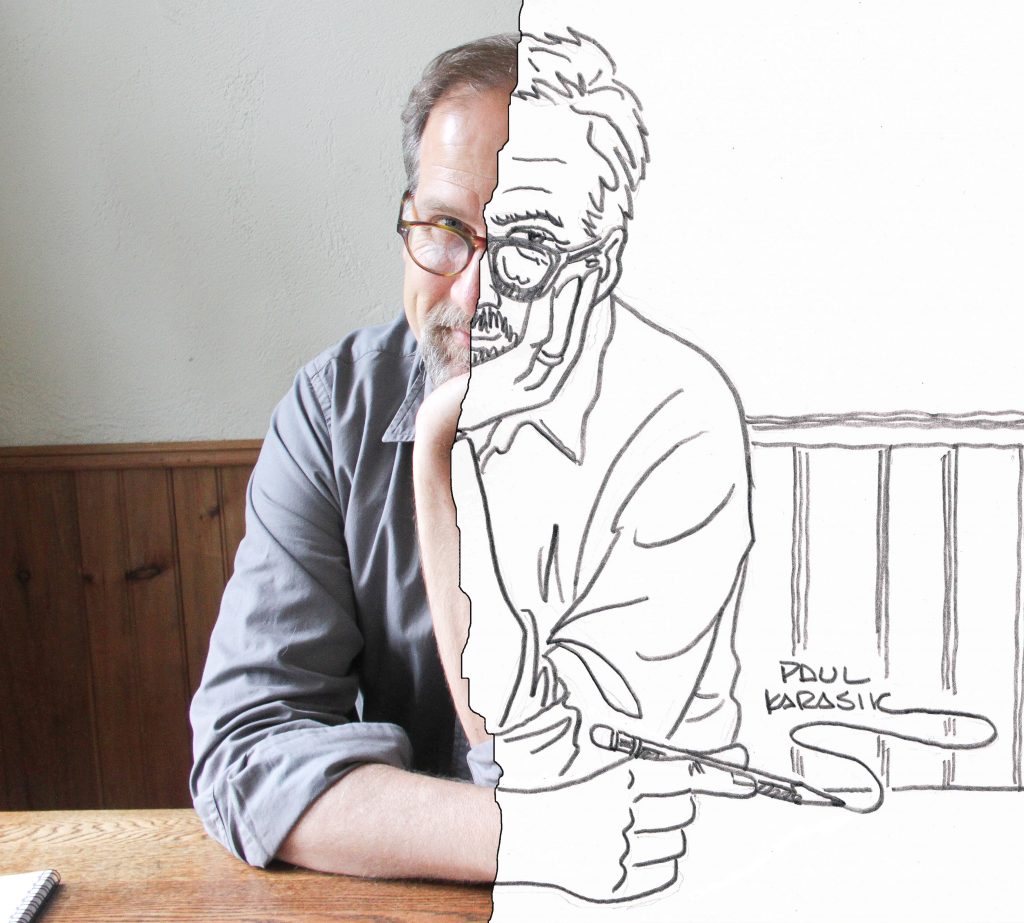 On Monday, March 27, cartoonist Paul Karasik is coming to UBC!
He will give a lecture to students in the Seeing and Knowing group of Arts One, on a text he co-authored with David Mazzucchelli: City of Glass, a graphic novel adaptation of the novel of the same name by Paul Auster. That is Monday, March 27, 1pm, in Henry Angus 254. It is for the Arts One class, and there isn't room in that room for others.
However, Karasik will also be giving a public lecture the same day, open to all:
Comics 101
In an illustrated lecture, cartoonist and teacher Paul Karasik will reveal the secret language of comics through the deep reading of several comics.
Whether you have only read "MAUS", "Persepolis", or "Fun Home", or if you are a total cosplaying comics geek,
after this lecture, you will never read a comic the same again.
Monday, March 27, 4-5:30pm
Ike Barber Learning Centre Room 155
Sponsored by the Arts One program and the Departments of Creative Writing, English, and Central, Eastern, and Northern European Studies
Please join us for Karasik's "Comics 101" lecture Monday March 27 at 4pm!
Information about Paul, from his website
Paul Karasik was the Associate Editor of Art Spiegelman and Francoise Mouly's RAW magazine.
He wrote and illustrated City of Glass with David Mazzucchelli, a graphic novel adaptation of Paul Auster's City of Glass  It was named by The Comics Journal as one of the "Best Comics of the 20th Century."
He co-authored with his sister Judy The Ride Together: A Brother and Sister's Memoir of Autism in the Family, winner of the Autism Society of America's "Best Literary Work of the Year."
He has anthologized archival comics by Fletcher Hanks in two volumes, the first of which received an Eisner Award, the highest honor in the field.
Paul has taught at the Rhode Island School of Design, the School of Visual Arts in New York City, The Center for Cartoon Studies, the Scuola di Comics Internazionale in Italy, The Animation Workshop in Viborg, Denmark, and the EESI school in Angouleme, France.
His cartoons appear in The New Yorker.